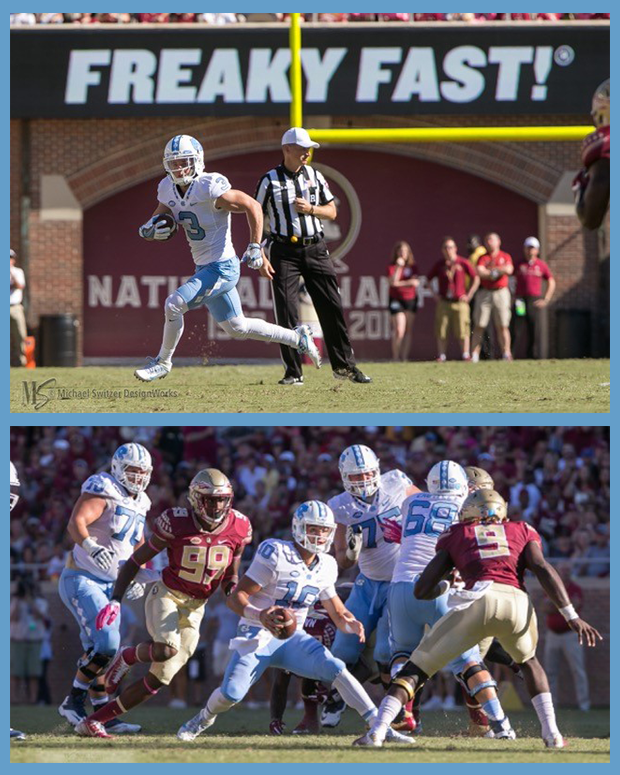 Valuable Tar Heels on and off the field
The Tar Heel football program is losing a number of high-quality young men to either graduation or early entry into the NFL.
I don't want to alarm you fine folks, but the departing players accounted for 98.6% of our 2016 offensive scoring per Greg Barnes at Inside Carolina. However, that's not what I'm here to discuss right now.
These young men helped make Carolina relevant in football once again. They committed to a program that was mediocre at best, some would say. They helped change the culture here. They broke record after record. They won at a higher rate than normal for UNC. In fact, during the time these young men were at UNC, we enjoyed the most gridiron success as a fan base that we've had since Mack Brown left UNC to become the Head Coach at Texas.
As importantly, they did this with class, good behavior and good sportmanship during one of the most difficult off-field times in the school's history. They were taunted for and accused of things that had nothing at all to do with them. They kept their heads up. And they continued to do what they came here to do. I'm going to miss them very much.
letters all tar heel fans should read
Today I want to share with any of you who may have missed these letters, the heartfelt words of Ryan Switzer and Mitch Trubisky. Ryan and Mitch are two of the most talented and high-character guys to play college football anywhere. They are two of the group of fine Tar Heel players moving on to the next stages in their young lives.
Here's a link to Ryan's letter that appeared on Inside Carolina: http://www.scout.com/…/34…/15183963-letter-from-ryan-switzer
And here's a link to Mitch's letter that appeared at The Player's Tribune: http://www.theplayerstribune.com/mitch-trubisky-university…/
Please join me in thanking these two young men as well as their departing teammates for all that they gave to Carolina Football, to UNC, to the fans of UNC, and to the Chapel Hill community.