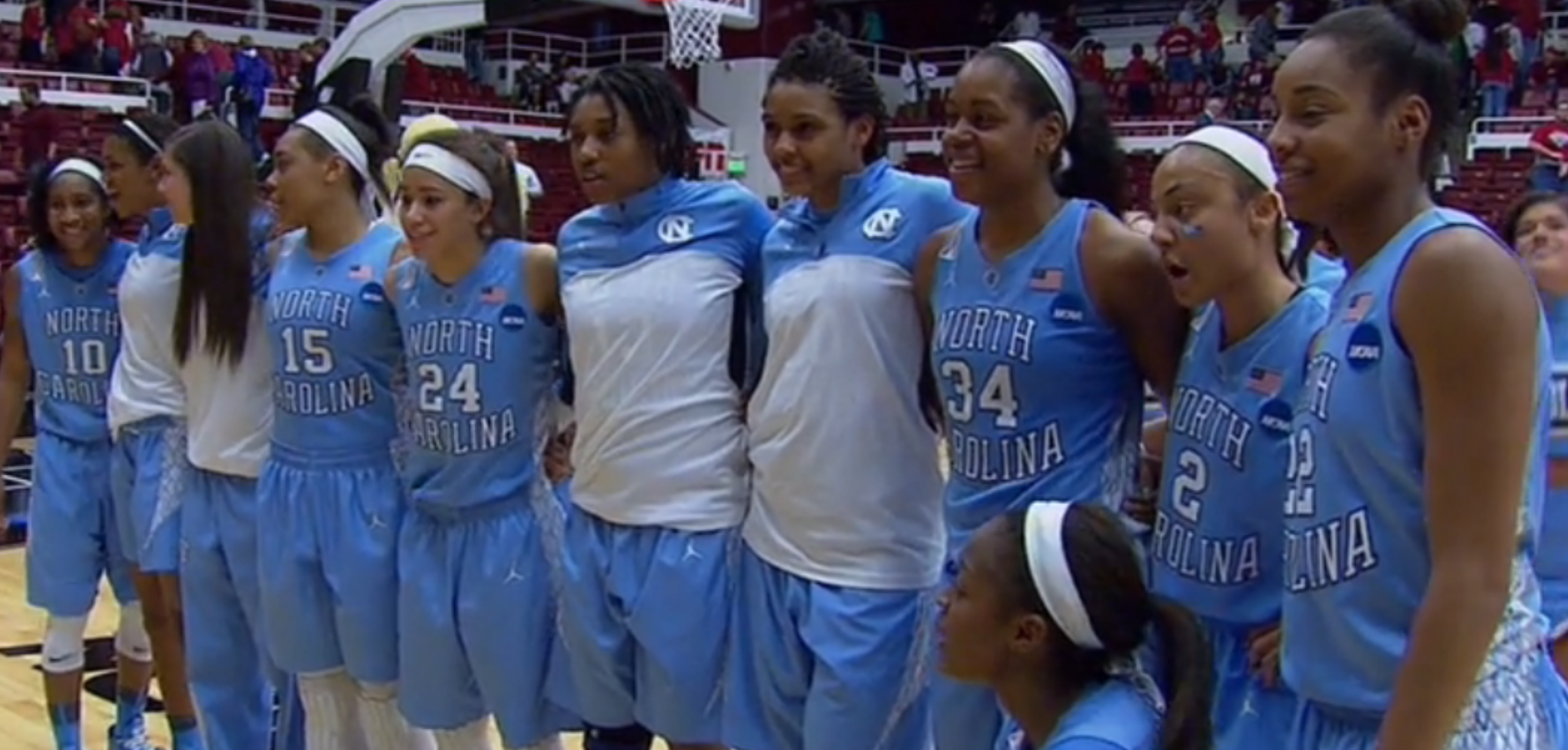 After the late game against Stanford and all the postgame interviews, the Tar Heel women's basketball team took the red-eye home last night from California.  Then they went to class this morning — some of them on no sleep.
I'm extremely proud of and impressed with this basketball team. It is a young but talented team, and everyone is expected to be back next season, including Coach Sylvia Hatchell. #BrightFuture
The Elite 8 matchup was much closer than the 74-65 final score indicates, as Stanford went on an 8-0 run starting around the 1:40 mark to close out the game. The Tar Heels led by as much as 13 at one point.
DeShields had a poor shooting night, hitting only 5 of 15. Yet, only 2 more strong minutes of play by the young Heels, and they would have been Final Four bound. That's heartbreaking, but it's also high-octane fuel for getting better.
As competitive as this group is — DeShields especially — not being able to close out a game of that magnitude on the big stage will eat at them and drive them to work harder every single day. Look for big things from this team going forward.
I can't wait for next season and the next and the next.
#GoHeels #TarHeelNation